Conversation Starters and What to Talk About on a First Date
Science has proven that 
conversation plays a big role
 in building intimate relationships. To gain good conversation, you need more than just following preset questions. You have to be flexible in your conversation and adapt to what the other person is saying.
A Matchmaker's Take on What to Talk About on A First Date
Based in San Diego, LUMA Luxury Matchmaking finds that some of the most successful dates come from couples that have great conversations. Having an idea about what you'd want and 
don't want from a date
 and what you'd like to talk about is good. Being flexible in conversation can improve the date's direction more than you'd expect. A first date is the first step in learning more about one another. Employing aggressive tactics isn't effective anymore. These tactics include overselling yourself to your date or asking too much personal information about them. Other inadequate approaches are 
negging
 (purposefully insulting your date to maintain their attention), guilting (such as suggesting that you're investing time and money in them), and other similar methods. However, a genuine interest in the other person's life, following the conversation in that direction, shows that you're engaged and enjoying their company.
What To Talk About on Your Date
Ask about passion projects
This is an excellent jumping-off point that can go in any number of directions. Your date might tell you about their favorite hobby, advocacy, or a personal calling. They can reveal it for themselves, and it's an opportunity for you to determine things that matter to them most.
Discuss origins
People often enjoy talking about situations they've been in, whether it's something they're proud to uphold or something they have overcome. Whatever the case, it's another revealing topic for you to learn about—you may discover something about your date's career or family or where they want to head toward.
Ask them about recent books, articles, or movies they've seen
They might have recently seen or read something they'll want to talk about, whether it's something they loved or not. From here, you can go through numerous topics, which can reveal your date's personal preferences and opinions, genres they enjoy, or leisure activities they look forward to.
Topics and Questions to Avoid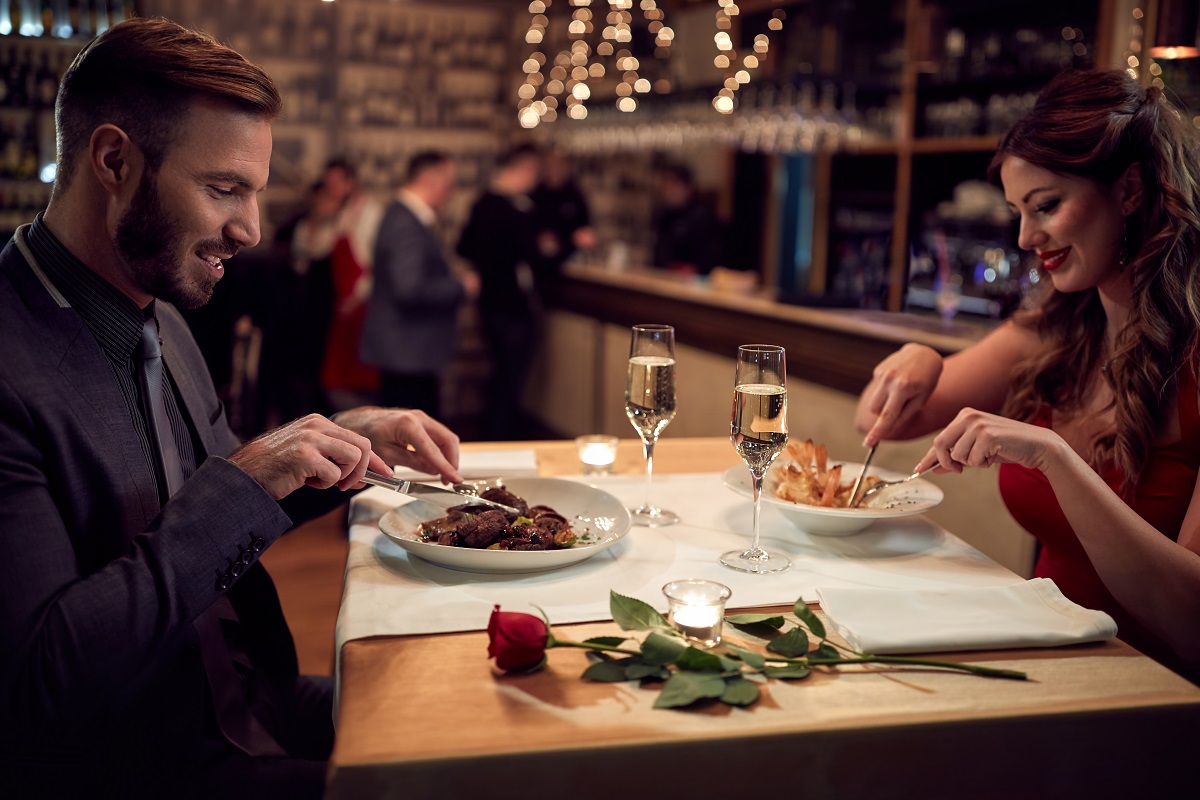 "How was your day?"
Instead of this impersonal, typical question, ask them what their day usually consists of. They might tell you about their work, meals they look forward to, or even the people they interact with.
Asking about their parents
Don't ask about their parents or family, like, "Are you close with your parents?" It may be too personal for the first date, and it may not be something they're ready for. If they like, they will open up about this on their own. Instead, return the focus to your date. Ask what they were like as a child or wanted to be as a kid, and share your own experience. It'll encourage them to share right back, and it will eventually lead to family.
What they want out of the relationship
This is an awkward question, especially since it immediately puts unnecessary pressure on the date and whether it should lead to something. Anything that involves advancing the relationship, or worse still, physical intimacy, should be off the table for the first date.
Take Advice From Professional Matchmakers
Instead of trying to take control of the conversation to squeeze information out of your date, be flexible and let it take over naturally. Start seeding with the suggested topics, and go from there. Slowly, the chemistry will build as you prove that you're listening to them and want to know more. Feeling awkward in starting conversations on the first date is normal! And there are experts you can turn to that will help you get more comfortable, gain confidence, and find the right person with whom you'll develop chemistry. All you need is the right support from people with experience in bringing couples together. 
Consult with LUMA Luxury Matchmaking today
, and we'll get back to you in as little as 24 hours with great advice that leads you to a successful first day. Or you can browse our resources for some 
great dating tips
 to help get you started.
Make Sure You Take The Next Steps To Meet Your Match!
Join our Network if you haven't already and then Meet with a Matchmaker!
---
---
---