Dating can get tiring, especially when you keep meeting men you don't feel a genuine connection with, you don't see anyone on dating apps who matches your standards, or even
your ultimate wingman
can't help you find someone you'd want to get to know. At some point, you might have even considered giving up on dating altogether. 
That's called dating fatigue, and it's more common than you think.
It's particularly prevalent in this era when gay men meet via apps like Grindr and OkCupid.
Swiping left and right can become tedious
. And, it's just not the same as organically meeting someone when you go out.
Our expert
gay matchmakers
share insights to help you navigate dating fatigue and emerge with a worthwhile partner whose mindset and lifestyle align with yours.
Have Realistic Expectations
It's easy to feel frustrated and hopeless when nobody's meeting your dating standards. But if this has been going on for a while, you might want to take a step back and review your expectations. These include
what you expect from a partner
and from the relationship you will build together.
When thinking of the ideal partner, go beyond their appearance and lifestyle. You also want to be clear about the values, interests, and personal and professional goals that you would prefer that they have.
In terms of relationship expectations, keep in mind that establishing a solid partnership won't happen overnight. They might catch your interest on the first date but, ultimately, you can only really get to know them and decide whether they meet your needs after spending a considerable amount of time together.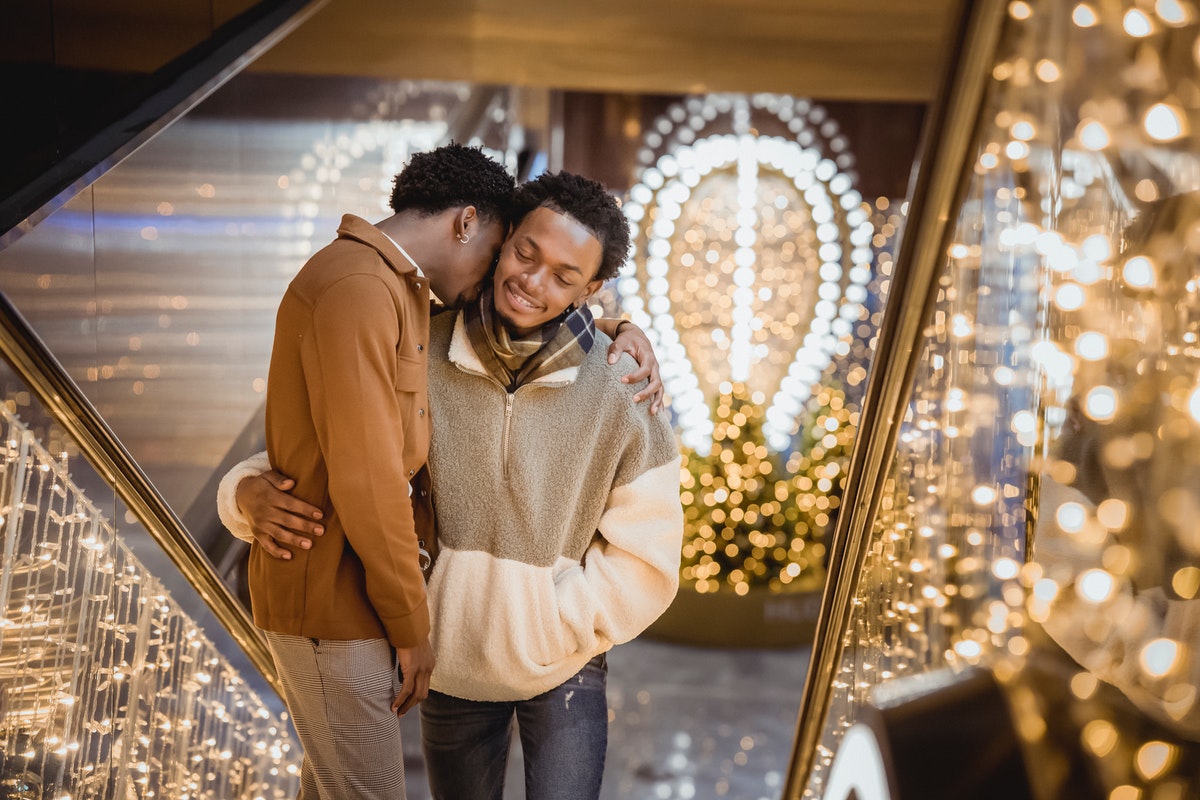 Explore Different Date Activities
It's a bit more challenging to
date successfully during the pandemic
, especially since social distancing and self-isolation have forced people to rethink their priorities and expectations when it comes to relationships. But you can also think of it as a fresh start. After gaining a deeper understanding of yourself, you might have better ideas on how to have a more fulfilling, fruitful, and fun dating life.
Take your date to your favorite places or sign up for your favorite activities. It's a foolproof way to determine whether you can be comfortable and have fun with them while doing the things you like to do.
For example, if you're used to going on dates to fancy restaurants, you might consider taking future dates to a museum beforehand. Or, if you're the outdoorsy type, consider nature trips or picnics to help you get to know your date in a setting you're comfortable in. 
If you're into sports and your date is rooting for the other team, watch a game together. It's a great way to gauge your compatibility despite having different opinions about which team or athlete is the best.
Switch Up Your Dating Routine
If you're actively dating and it's starting to feel like a chore, either because dating apps and websites are starting to bore you or because you just aren't connecting with your dates, then you might want to switch it up. Matchmakers can help you meet new people when you don't want to go the online dating route or if your social circle is out of options.
Some people might think that matchmakers are old-fashioned, especially when you can simply go online to look for potential partners. But if you're looking for a serious relationship,
the matchmaking process
is more helpful in finding someone compatible with your relationship views.
Additionally, by entrusting the search for a partner to a professional matchmaker, you're relieving a lot of the dating fatigue. All you have to worry about is whether you make a good impression on the first date.
Talk to a Matchmaker Today
LUMA Luxury Matchmaking is an established gay matchmaker that helps you find a suitable match. We also provide date coaching so you can put your best foot forward when meeting who could possibly be the right man for you. Our services are confidential and exclusive.
Get in touch
for more information today.
Make Sure You Take The Next Steps To Meet Your Match!
Join our Network if you haven't already and then Meet with a Matchmaker!
---
---
---