First dates are always exciting, but it can also turn you into a nervous wreck! You want to leave a lasting, good first impression onto your date so that there would be more dates to come, and hopefully it could develop into something more. Heed to these following tips to ensure that you will impress your date.
Don't overdo your makeup
Ladies, don't overdo the makeup. You don't want to present the image of a clown on a first date. It's commonly known that men prefer an overall more natural look. Try going for a makeup routine that gives the impression that you didn't put on any makeup at all.
Eliminate heavy makeup techniques like contouring, highlighting, and the "smoky-eye" look and stick to a base, eyeliner, mascara, and filling in your eyebrows. This will highlight your natural beauty, and will surely awe your date.
Don't forget to shave
Take the time to shave. Perhaps this can apply to both genders, but this tip focuses on the males. It shows cleanliness and gives you an immaculate look. This is a bit subjective though, as some ladies like a little beard, as it accentuates your manliness.
If you know you can pull it off, shave a few days prior to the date so that a little bit of beard can grow back, which will give you that shaggy yet clean look that some women love. 
Dress for the occasion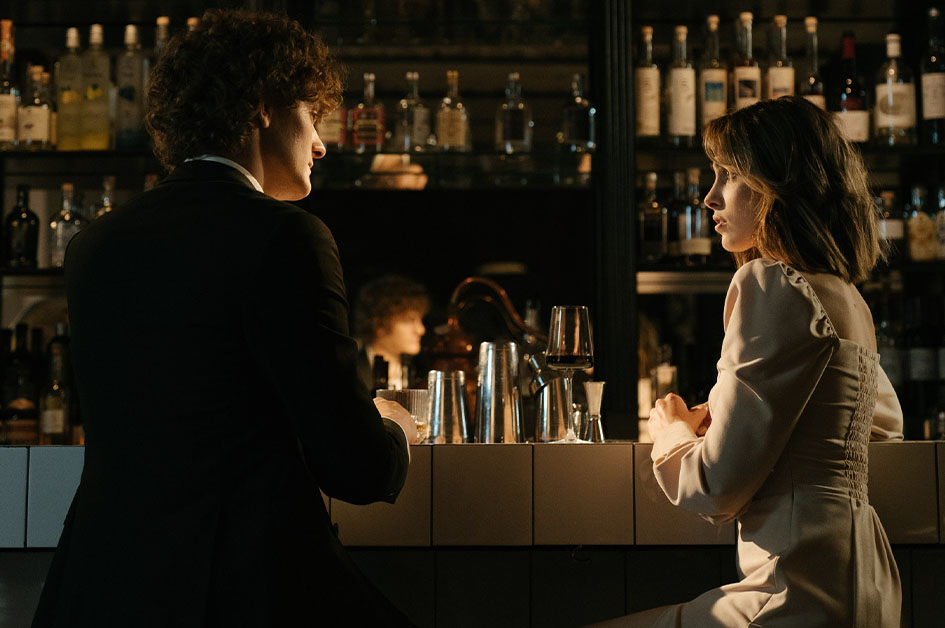 Elegance is key. As this is a first date, it's a little more formal and should be paid more attention than the other dates, as this is the determinant of whether there even will be more dates. Try to dress conservatively.
Thus, women should not wear provocative clothing like super tight, short skirts, and men should not wear casual clothing like sweatpants and Hawaiian shirts. This isn't advising you to dress as if you're attending a business meeting, but there needs to be a fine line of appropriateness. 
First dates are usually dinner dates. The best option to go in regards to clothes is something black and white. These are colors that universally look good on everybody, and it's plus, it's formal.
Dress depending on the atmosphere of the date. For instance, if you're doing something other than the practical dinner date and you're going outdoors during the daytime, wear light, pastel colors that'll suit the date.
If you're going to head to the bar, on the other hand, wear black or red, typical sexy colors, as it suits the ambience.
This is also a given, but dress accordingly and consider the weather as one of the factors of choosing clothes. For men, a button up with pants is always acceptable and sexy.
With these tips, you can successfully keep your date's attention on you. And if you need to learn more dating tips and read advice from relationship experts, check out our blog. 
Take it a step further and sign up for a Luma Luxury Matchmaking membership. We are professional matchmakers with access to a wide dating pool of successful singles with high standards. As a member, you can arrange for a well-researched introduction to your match. Apply today.
---
---
---